Best bitcoin wallets
A bitcoin wallet is similar to a bank account that you use to keep money and make transactions. Every bank account has a specific number that you inform a person who is about to transfer you money. As for the cryptocurrency environment, a bitcoin wallet has a public address that consists of a sequence of numbers and letters, which can be submitted to the party you want to receive a payment from. No one forbids you to go with more than one bitcoin wallet. If you are looking for a way to store your digital coins, you should know there are several types of wallets that range in cost, accessibility, security, anonymity level and some other aspects. Before setting up a wallet, you should think of how you are going to use bitcoins and make up your mind which type of wallet suits you best for a specific purpose.

Up to 5 BTC in bonus money + 100 free spins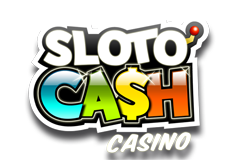 Get up to $7,777 in welcome bonuses!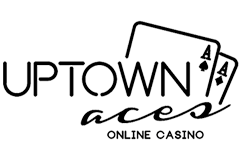 Get up to $8,888 in welcome bonus!
200% welcome bonus up to $2,000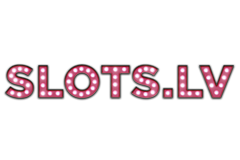 Get up to $7,500 with bitcoin welcome bonus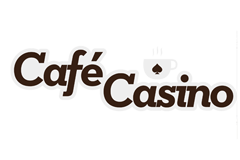 Bitcoin welcome bonus up to $6,000
Types of bitcoin wallets
There are two big subgroups of bitcoin wallets: Cold and Hot wallets. Cold wallets have no connection to the internet all the time and for this reason they are deemed to be more safe and carry less risk of being hacked. Hot wallets are always connected to the internet and provide easy access from a smartphone, PC and other user device. These are considered less secure as compared to cold storage wallets. Let's have a look at each of the wallet types.
Online bitcoin wallets
Online, or web wallets are very attractive and comfortable for most users, especially newcomers, because of their accessibility, easy handling and very low cost. No downloads and installations on a user's device are needed because they are hosted on a remote server and are accessed from a desktop, smartphone, laptop and any other device that has an internet connection. Online wallets are a good choice for not tech-savvy users or those who are going to have smaller bitcoin amounts. Because online wallets can be vulnerable to malicious cyber attacks, you need to entrust your bitcoins to proven services with good track record. In general, web wallets are a recommended pick for most users who are not going to store large amounts of cryptocurrency. Most experts discourage from leaving significant bitcoin amounts in online wallets and using them for long-duration storage.
Desktop bitcoin wallets
This is a hot storage option and is recommended only if the highest level of security is maintained for the device the wallet is on. If a desktop client wallet is installed on a PC, the routine operations online and browsing enhance the likelihood of infecting a device with Trojans and other malware or spyware that can subsequently steal your bitcoins. So if your PC is compromised with a malware problem, your digital wallet might be at a big risk.
Mobile bitcoin wallets
Smartphone wallet applications are handy when used for instant payments in restaurants, hotels, airports or corner shops, for some smaller services. Mobile wallets are usually less secure than other wallet types and the abundance of mobile apps makes it a challenging task to pick a trusted app for your device. It is recommended to avoid placing big sums onto a mobile wallet but use it as pocket money at land-based businesses that accept bitcoins. Online casino users can deposit their personal account at the casino via a mobile bitcoin wallet, too.
Hardware bitcoin wallets
In case of hardware wallets, bitcoins or other cryptocurrencies are stored on a separate offline device that is not exposed to online vulnerabilities. Private keys are normally stored on a hardware microcontroller and are immune to viruses, however the device can be physically stolen, which is arguably the only downside to hardware wallets. Anyway, hardware wallets are considered to be the most secure way of storing bitcoins and are perfect for considerable trades.
Paper bitcoin wallets
Keeping a private key printed on a piece of paper is the easiest and one of the safest ways to avoid tampering with your bitcoin wallet. The concept behind this approach is elementary: the code to your wallet is always created while offline and is stored on a physical media, not electronically. But paper is a very unreliable information carrier since it can be worn, spoilt and completely damaged, thus making information printed on it unreadable. Users who rather stick to paper as the means of keeping their private key are recommended to produce several copies of that piece of paper and put them in different locations. Unfortunately, every paper wallet can be cracked by a key logger spyware after you have typed the key on an infected device.
Brain bitcoin wallets
The software used for brain wallets allows a user to set their own passphrase consisting of 12 random words, instead of a conventional key generated by the wallet application. These 12 words must follow in the right order when entering the password. From the one hand, this seems to be a secure method as you can create a very strong password but from the other hand, attackers might use brute force computing methods to crack the password. Besides, the reality is that users tend to create less complex passwords than the ones generated automatically so brain wallets are recommended to advanced users who know how to eliminate related risks.
Top bitcoin wallets
Now that you know more about types of wallets, you can come to grips with what wallet you need for your current tasks. Normally, people have one or two wallets: a web wallet (a mobile app) and/or hardware wallet. For practical purposes, it is safer not to put all your eggs in one basket risking your money. It is a good practice to mitigate risks by breaking your bitcoins into several smaller parts and place them into two wallets; one of them would be for smaller sell/buy transactions and the other one, for example, a hardware wallet, will store most of your bitcoins.
Coinbase
This is one of the most popular, largest and reputed web wallets out there, which supports 32 countries as of writing, including the US. Coinbase has an Android and iOS mobile app in addition to a convenient web interface. Exchanging USD into bitcoins is made quick and easy, with just a few mouse clicks. Good news for US customers is that the amounts of up to $250,000 have an insurance coverage by the Federal Deposit Insurance Company. Creating an account with this service is free.
Blockchain wallet
Blockchain is another high-security free web wallet with the 2-factor authentication and multi-signature option. It has Android/iOS apps with a recently integrated feature of buying bitcoins on Android BTC wallets. The service stands out for its simplicity and intuitive interface.
Exodus
This is a multi-asset desktop wallet with very high anonymity as no account setup is required. Private keys are stored locally at a user's device. The service does not support USD exchange into bitcoins so you would have to buy BTC somewhere else, e.g. in Coinbase, and then transfer coins into the Exodus wallet. User's savings are displayed in the form of a pie chart for visual clarity. A great thing about the wallet is that it runs on your PC and features a backup wizard to increase your control of assets.
BTC.com wallet
The BTC wallet is an open-source web wallet with a 2-FA login and great recovery options. The wallet is available for desktop, Android and iOS devices, providing efficient security and an advanced Multisig technology.
Electrum
A free cold-storage wallet, Electrum (est. in 2011) is full of features that elevate security and anonymity. Private keys are encrypted locally and are not submitted to servers. Besides, private keys can be easily exported to other bitcoin services, and the Electrum platform is supported by hardware wallets like Trezor or Ledger. The two-factor identification involving TrustedCoin adds another layer of security to your bitcoin wallet.
Trezor
Trezor is one of the best hardware wallets on the market that secures your cryptocurrency from being stolen. This is a small 30×60 mm device that connects to desktop or mobile via micro USB. In case of losing the device, the user is able to recover the coins and regain access to accounts with the help of a PIN and a 24-word seed key. It features a multi-passphrase encryption, a small display that shows important transaction details, a multiweb interface for making and receiving payments, and un paralleled level of cryptocurrency protection. The device costs around $100 and is available on Trezor official website or at Amazon.
Which type of wallet to choose for online gambling purposes?
If you are going to buy and transfer small bitcoin amounts, online and desktop wallets are the best instruments to keep your funds at. The downside to many web wallets is low anonymity, for example, Coinbase asks U.S. taxpayers to enter their SSN when creating the account so moving bitcoins to and from the online casino account is not completely anonymous for your identity, and so is exchanging fiat USD into BTC. A full 100% anonymity is still a challenge for bitcoin wallets but some hardware wallets can provide a higher level of privacy, for example, Electrum which is an SPV client with simplified verification procedures for unconfirmed transactions. In case you plan to deposit much into online casinos that accept bitcoins, consider getting a robust and fully autonomous offline cold storage (paper or hardware wallet).