How to buy bitcoins
Before buying bitcoins, you need to set up a wallet to store the cryptocurrency you are going to purchase. A detailed guide on bitcoin wallets is available on this website so give it a glance or do some research yourself, pick the most suitable type of wallet and set up an account with there. In a nutshell, bitcoins can be purchased on online exchanges or directly from a person with cash.

Up to 5 BTC in bonus money + 100 free spins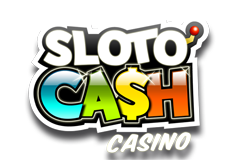 Get up to $7,777 in welcome bonuses!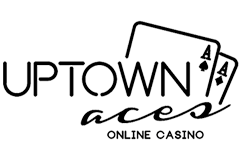 Get up to $8,888 in welcome bonus!
200% welcome bonus up to $2,000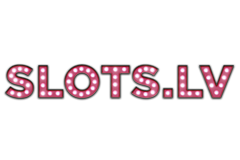 Get up to $7,500 with bitcoin welcome bonus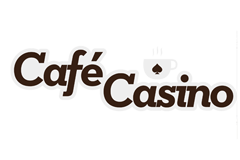 Bitcoin welcome bonus up to $6,000
Bitcoin exchanges
There are many hundreds of online exchanges that differ in security levels, reputation, buying limits, fees and many other criteria that need to be checked before opening an account. The largest and most trusted exchanges that work in the United States are Coinbase, CEX.io, Bitstamp and Bitcoin.com, all of them accepting USD payment via a credit card and/or Paypal. Virtually all exchanges establish fees that differ across the network and all of them have detailed rules and guides helping customers create an account and execute a buy or sell transaction. After the funds have appeared on your account, it is strongly recommended to move the bitcoins to a wallet that you should have set up at the very first step. Here goes a short outlook on the recommended BTC exchanges that serve U.S. citizens.
Coinbase
Located in the USA, Coinbase is often listed as one of most influential blockchain organizations worldwide, operating as a cryptocurrency exchange and web wallet. The exchange supports trading fiat money for BTC and reverse, and allows for connecting the wallet to a user's bank account or debit/credit card. Among supported payment methods are PayPal (for selling of BTC), bank account (buy/sell) and Visa/MasterCards (for buying of BTC only at a 3.75% convenience commission). The website has an intuitive interface but support fails to respond quickly. Coinbase is a respectable company and is recommended to online casino customers of the U.S.
Kraken
Kraken is a reliable exchange and one of the oldest bitcoin exchanges in the business with quick deposits and withdrawals. The system does not support bank cards – U.S. customers can deposit dollars by wire transfer from a personal bank account, and the fiat dollars are then exchanged into bitcoins with fairly low fees charged.
Bitstamp
It supports on the fly transactions thanks to a mobile application for both Android and iOS. To buy bitcoins, a registered user must place a buy order, make a USD deposit via wire transfer or credit card, wait until the funds arrive and then buy bitcoins. The daily and monthly purchase limits are $5000 and $20,000. For credit card purchase, the exchange incurs fees of 5% to 8%, and for international wire, the USD deposit fee is 0.05%.
Gemini
Gemini position themselves as the next generation exchange and reliable custodian, much due to keeping customer's USD deposits in American banks insured under FDIC. To buy BTC for USD, a user needs to link his bank account and then perform a wire transfer or make an ACH payment. Gemini applies no charges on wire transactions.
Buying bitcoins with cash
Buying cryptocurrency with cash is another option of obtaining bitcoins, which has some advantages. First, in many cases you can receive BTC much quicker than you would if using exchanges. Second, some options such as peer-to-peer transactions are anonymous and include zero fees. But the downside is that you will not be able to purchase large amounts with cash. There are three ways of buy BTC with cash:
1.Trading in person. LocalBitcoins is one of the best services to bring together bitcoin sellers and buyers. A user-friendly search facility will show you all sellers located physically in the same city or region as you. The service offers flexible delivery mechanisms, from meeting in person to bank transfer to PayPal. The minimum that can be sent to a LocalBitcoin wallet is 0.0002 BTC. Another popular marketplace of this kind is Wall of Coins that serves around 120,000 locations in the USA.
2.Bitcoin ATMs. Use coinatmradar.com to find closest bitcoin machines near you. ATMs usually have variable maximum limits that depend on verifications, for example, anonymous users have the lowest limits. The general procedure of buying bitcoins via ATMs is the following:

buyer's verification. As there are dozens of bitcoin ATMs on the market, the process is different depending on the operator settings (phone number check via SMS message, ID scan, fingerprint check, etc.) Usually, the greater amount is purchased, the more verifications are required.
providing a bitcoin address to place a BTC deposit on. Some machines can generate a brand-new wallet and print it on paper or send the bitcoin address to a user's email. Other ATMs accept an existing wallet.
inserting money into the machine.
confirmation.

3.Cash transfer at a bank or money transfer system. Many bitcoin platforms accept funds sent by Western Union, Perfect Money, AdvCash, MoneyGram and other electronic transfer services. Visit Cryptex24, a reliable crypto exchange platform to select the best USD/BTC market rate, make an order, send USD via a selected payment system and promptly receive what is due. Commissions for each trade vary between 2% and 8%. Another reputable platform that sells BTC for cash is BitQuick that features a 2% commission and a 3-hour period for bitcoin delivery to the buyer.
Considerations on anonymity
Almost every bitcoin user believes that transactions and a total workflow of bitcoins are conducted in such a way that guarantees absolute anonymity of peers. But the Bitcoin system, taken as a whole, is not anonymous by its nature – all BTC transactions are chained together and thus can be analyzed, identified and tied to specific persons involved in transactions. Those online casino customers who want to bolster their anonymity when buying bitcoins should select wallets and exchanges that require the lowest amount of personal information.
Every US-based exchange, e.g. Coinbase, asks U.S. residents to enter their SSN for verification purposes so a user's name and his full ID goes on record, therefore, the anonymity of the user is broken at the stage of registering an account at a bitcoin exchange. The next step is buying bitcoins and even if you have given very little personal information at the exchange, bitcoins that you buy will be linked to your bank account if you pay with a debit or credit card. So full anonymity is hard to achieve; however, it is possible to reach a very high level of anonymity if following some simple rules:
Select among the online wallets that are located outside of the United States. Some of the good web wallets are Bitstamp and Blockchain.info. Alternatively, use hardware wallets, e.g., Electrum that can be configured to connect via Tor (Note: some bitcoin sellers reject selling BTC if you connect via Tor).
Give preference to exchanges that do not ask users to fill in their full name and a social security number, e.g., Kraken.
Consider buying bitcoins with cash by means of direct contacts with the seller (see the LocalBitcoins platform) or cash transfer at a bank (visit the Paxful website that will show you the nearest bank to buy BTC for cash).