Is Bitcoin Gambling Legal in the USA?
Experienced players know how hard it is to find a reliable online casino that would serve U.S. citizens and the same refers to bitcoin gambling sites. The current legal framework in most of the United States DOES NOT expressly stipulate that betting bitcoins or other cryptocurrency in online casinos is illegal. To understand better whether bitcoin gambling is outlawed or not in the USA, let's look at the most important applicable law that governs online gambling.
Up to 5 BTC in bonus money + 100 free spins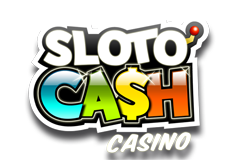 Get up to $7,777 in welcome bonuses!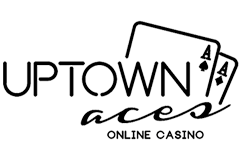 Get up to $8,888 in welcome bonus!
200% welcome bonus up to $2,000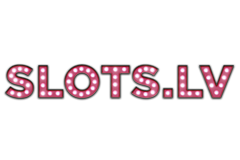 Get up to $7,500 with bitcoin welcome bonus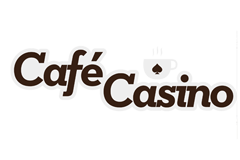 Bitcoin welcome bonus up to $6,000
UIGEA
The Unlawful Internet Gambling Enforcement Act signed in October 2006 stipulates that banking facilities and credit card companies are not entitled to facilitate transactions related to online gambling. In other words, online casinos operating before 2006 were able to use the US banking system for their purposes but the UIGEA closed that opportunity. The Act forced some big and thriving operators like PokerStars that was among the most visited poker rooms in the U.S. to draw out of the market. To sum up the point, the use of banking system for gambling purposes is prohibited in the USA. The facts set forth above made some online casino operators shift their focus to non-traditional payment options like cryptocurrency, which does not violate the law.
Bitcoin gambling from players' perspective
To put it briefly, no federal legislation makes online gambling illegal for players. Current laws prohibit casinos to ACCEPT wagers on the territory of the USA but there are no laws that would forbid individuals to PLACE bets. That is why virtually all bitcoin casinos are based outside the U.S. territory to circumvent the law and accept bets without violating any regulations. As for practical application of the law for players, Bitcoin gambling has three legal statuses in the USA depending on each specific state: it can be legal, illegal and not unlawful. Let's explore this in details.
In what states bitcoin gambling is totally legal and illegal?
U.S. citizens who live in Delaware, New Jersey and Nevada are allowed to take part in any gambling activities including the use of bitcoins; these relate to depositing cryptocurrency into the casino, betting and withdrawing. The casinos providing service to residents of these states must use special geo targeting software to make sure the customers are physically located in any of the three states.
The only state that expressly prohibits online gambling activities is Washington. State residents may not use offshore gambling sites, register there and place bets in any currency, whether fiat or digital. Sure, the country has not enough manpower and resources to trace each player of the Evergreen State who visits and plays at offshore casinos but many gambling sites themselves restrict players from forbidden locations based on their IP addresses and other factors.
Why is bitcoin gambling considered 'not unlawful' in most states?
The majority of the United States neither legalized nor forbidden online gambling activities for ordinary players. To that end, players must abide by federal laws, particularly the Unlawful Internet Gambling Enforcement Act. In fact, this law does not clearly set forth whether any individual player is subject to prosecution for online gambling but there have been no charges or appeals against violating players for over 10 years since the Act became effective. And again, the Act is basically targeted against banks and online exchanges that process payments related to gambling activities. With this in mind, it's always a good idea to stay alert and try to leave as little personal details as possible when buying bitcoins or sending them to an online casino. Below are a few tips on how to disappear from the spotlight and hinder the tracing of your identity:
– U.S. based exchanges are obliged to make their customers pass through KYC procedures. When registering, users have to upload their government IDs, utility bills and scans of some other documents to have their identity verified. Therefore, after purchasing bitcoins and then sending them to an offshore online casino, the transaction is tied to a specific name, thus it is easily traceable. To avoid this, consider channeling bitcoins through several middleman wallets with the casino as the final BTC recipient.
Gambling-related trends in U.S. legislation
Bitcoin gambling is not deemed to be unlawful in most states; however this is a hot topic in some states that still arises disputes and may eventually lead to some bans or liberalization, so the information in this review would not reflect the actual legal environment after a while. So before registering at any online bitcoin casino make sure the territory you are physically in does not prohibit online gambling.
On congress.gov, there is the Restoration of America's Wire Act bill that was introduced in House in February 2015 and cosponsored by 26 Rep. senators. If passed, the Act will force all internet gambling businesses in the USA to transmit all wagering information to authorized bodies. This further means that the three states that have legalized online gambling will very likely discontinue servicing U.S. customers.